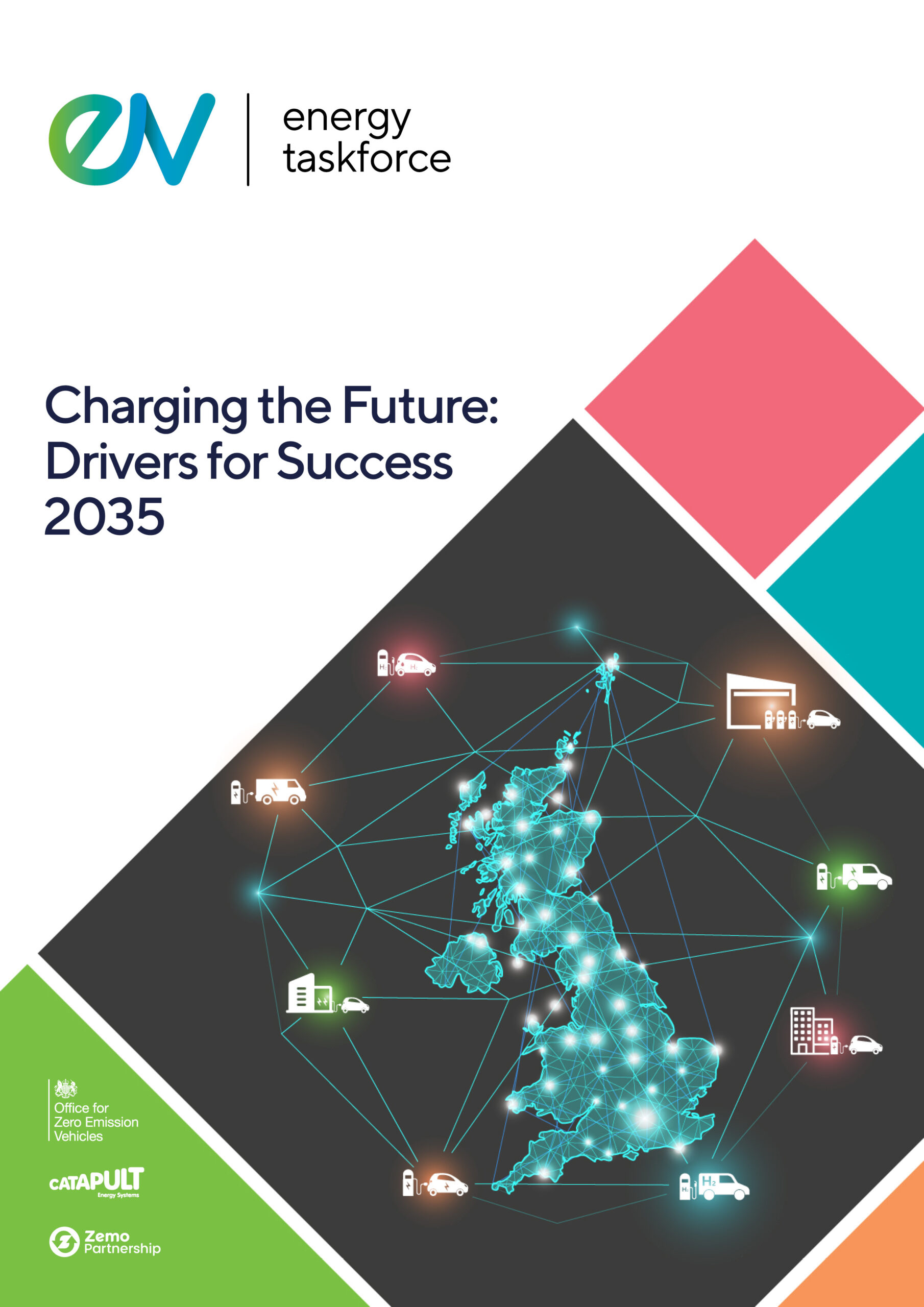 This latest report  from the multi-stakeholder Electric Vehicle Energy Taskforce makes an independent assessment of the scale of the EV infrastructure challenge facing industry and government if the UK is to fulfil the ambition of phasing out internal combustion cars and vans in time to deliver net zero by 2050. The Taskforce have developed a plan to maximise the benefits and minimise the risks of the transition to electric vehicles by focusing on its energy-related impacts as well as the need for EV users to have access to the right chargepoints in the right places.
In support of the UK Government's Electric Vehicle Infrastructure Strategy, the Taskforce has identified key conditions that will create the 'sweet spot' for success, driving uptake and enabling an efficient and successful transition to electric vehicles (EVs) in the UK. To deliver this requires coordinated action from the energy, infrastructure and automotive sectors as well as engagement from EV users.
Using a new multi-sector model[1] the Taskforce assessed, for the first time, what will be required of the UK's public charging network to meet the needs of drivers, investors and the energy system. It shows how infrastructure can support the phase out of sales of new internal combustion engine vehicles between 2030-35, and deliver on the transport ambition of Carbon Budget Six.
Enabling Conditions
The Taskforce identified five key 'enabling conditions' to ensure the deployment of a charging infrastructure that delivers good value for EV drivers, that is attractive to investors as well as accessible and available enough to meet and build consumers' confidence about their ability to charge when needed.
The key conditions identified are:
Public charging needs to be built ahead of need to gain consumer confidence
It's essential that local authorities have the tools, capabilities, powers and resources to ensure integrated energy and transport planning
Public chargepoints have to be used and usable – visible, accessible, connected, secure and interoperable to gain consumer confidence
Smart charging, wherever appropriate, is essential if system cost is to be managed
Informing, educating and protecting EV users is critical to create the understanding necessary for mass market uptake
[1] Energy System Catapult transport-focused framework developed from CVEI model (https://es.catapult.org.uk/tools-and-labs/our-national-net-zero-toolkit/consumers-vehicles-and-energy-integration-model/)