ITT Hub 2020 will bring together all the latest thinking and technological developments which are already reshaping the transport and logistics landscape.  A conference space, indoor exhibition and outdoor experiential areas all in one place, for the very first time. The LowCVP is an event partner and supporter of the ITT Hub.
(NB This event has been rescheduled to 30 June – 1 July 2021 from its original dates.)
ITT Hub 2020 will feature a 'Government Hub', which will include LowCVP and also the Department for Transport, OLEV, CCAV, Advanced Propulsion Centre, Innovate UK, Highways England, Knowledge Transfer Network and Zenzic. Further agencies are expected to be joining soon. innovate UK will be coordinating the initiative.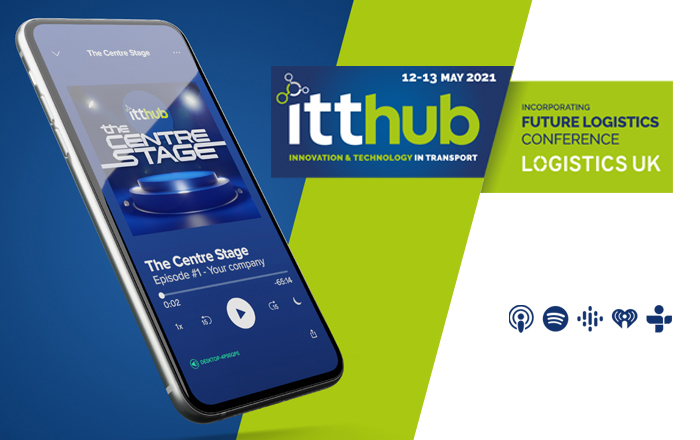 The ITT Hub will also include:
Exhibition – A cost-effective way to showcase your company to the industry; purchasers, buyers and influencers, on their journey to the Road to Zero. Exhibitors will be spread over 45,000m² of exhibition space in state of the art exhibition halls and outdoor areas. Visitors will have the opportunity to experience a range of "ride and drive" vehicles on site and on an adjoining two-mile-long demonstration route. (More than 75% of original space has already been booked – see below.)
For exhibition enquiries, contact Nick Fielding. Let him know you are a member of LowCVP as he will position you in a dedicated low carbon, low emission zone within the exhibition along with LowCVP. Nick and the ITT team will work closely with you to get the best pricing on a shell scheme or space only stand for LowCVP members.
A significant display of the latest vehicles of all types (from vans right through to off-highway equipment) from leading OEMs.
Conference programme – The Future Logistics conference from the FTA is a comprehensive programme over both days of the exhibition. with an audience drawn right across the road-based freight and public transport sectors. Structured around four themes: Future Data, Future Vehicles, Future Business Strategies and Future Communities, this free to attend programme will be delivered by thought leaders, innovators and experts representing a wide range of businesses and stakeholders.
Networking – many areas to interact and network throughout the two-day event, including an exhibitors reception on the first evening of the Exhibition.
Keynote speakers – as a new event in a strategically important part of the economy, ITT Hub 2020 will provide an important platform for national and regional/government and other stakeholder groups.
Event news update: With just over six months to go until ITT Hub 2020 opens at Farnborough, the pace of the combined exhibition and conference is quickening by the day.
As a result, the two-day June 30 – July 1 event at the new £30m Farnborough International Exhibition and Conference Centre is set to be the second-largest event in the road transport industry next year.
More than 75% of original space has been taken with many leading brands already booked.
There will be more vehicles at ITT Hub 2020 than any other road transport-related UK trade event next year. This will include vans, trucks, trailers, minibuses, buses, coaches and technology being showcased on individual stands and, because it is not a static event, in the Demonstration Drive Programme.
To ensure that the cleanest vehicles remain clean for the show, in partnership with Zenobe, grid-connected electric chargers are being installed for the show, and will then stay on the site.
Meanwhile, the outline for the FTA-organised free two-day high-level conference – covering logistics, bus and coach – sees a multi-talented line-up.
And, it will be opened with an electrifying address by British astronaut Tim Peake, who will provide an in-depth keynote address. As well as taking questions, his address will kick-off two days of debate and discussions at the FTA Future Logistics Conference, being held as part of the ITT Hub 2020.
The conference explores the four big themes facing road transport: Future Data, Future Business, Future Vehicles and Future Communities, during 60 sessions with over 150 speakers.
Finally, visitor registration is now open, and you and your colleagues are encouraged to register. More details at www.itthub.co.uk
LowCVP is one of the Event Partners of the ITT Hub and will be having a significant role in the conference sessions as members of the Advisory Board.
The ITT Hub says it aims to have future low carbon, low emissions transport as a central theme of the event.